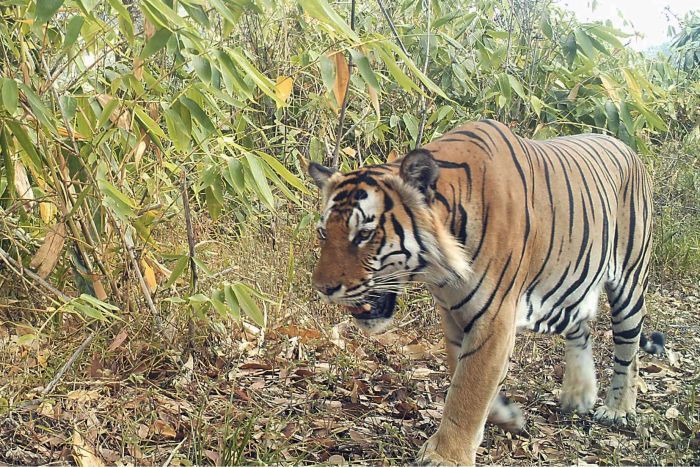 Thriving populations of tigers, leopards, found in Myanmar
The forests of Karen state are a conservationist's dream.
Ranging from teak trees to bamboo, they contain some of the most iconic species of endangered mammals in the world.
"This includes things like tigers, leopards, elephants, bears — all of these species of huge global significance," said Clare Campbell, executive director of Karen Wildlife Conservation Initiative (KWCI).
"I think it's probably one of the most significant [conservation] areas certainly in Asia, if not in the world."
The Perth-based group has coordinated the first major survey of the area using remote sensor cameras.
The images of big cats, some with cubs, has thrilled conservationists….
Read the full story on ABC Australia